One Windows
Ready to run on devices of every shape and size, Windows 10 gives businesses more flexibility and computing choices than ever, while reducing the complexity of managing and securing their Windows infrastructure.
Windows 10 delivers one universal app platform, one security model, and one deployment and management approach. Across the board, less complexity helps your small business save time and money, so you can spend more time on innovation.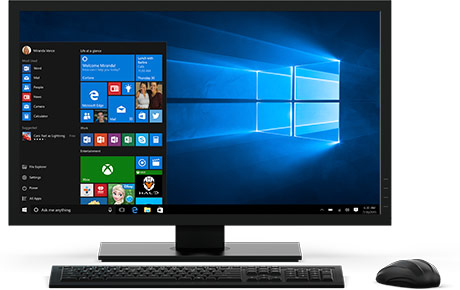 Familiar and productive user experience
Users will love it. With Windows 10 your apps* and content adapt to display beautifully in all modes, on all devices and even as you transition from one to another, so you stay productive.
*App experiences may vary.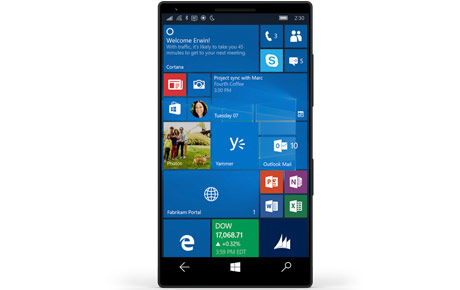 Light-touch management that scales
Windows 10 makes it easier to manage PCs, devices, and applications with features such as single-sign-on, identity management and mobile device management.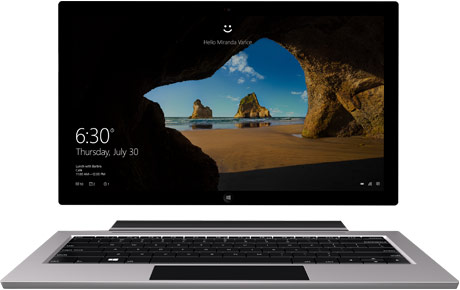 Enterprise-grade security
The last few years have seen a revolution in security threats. Windows 10 goes beyond just building bigger walls and delivers entirely new ways to help protect identities, data, and devices.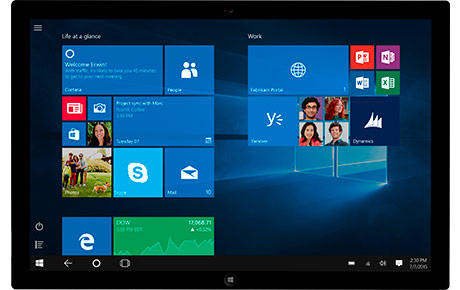 Range of innovative devices
Windows 10 is designed to work with a range of devices you already own, and light up the features of new devices—from 2-in-1s, to devices that hang on the wall, to new holographic interfaces. Windows 10 opens up new ways to create, learn, collaborate, and visualize.
Business perks
Windows 10 Pro comes loaded with new features that can help your business get more done in less time with less hassle.
Cortana is your truly personal digital assistant who works across all your Windows 10 devices to help you get things done. By learning more about you over time, Cortana becomes more useful every day, staying transparent and keeping your trust.*
*Cortana available in select global markets at launch. Cortana experience may vary by region and device.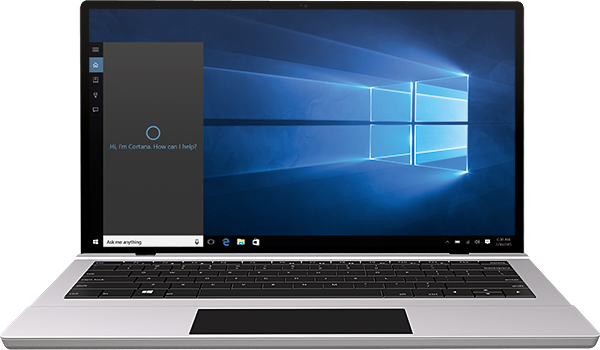 Microsoft Edge is the all-new browser built to give you a better web experience—one that's made for easy sharing, reading, discovery, and getting things done online.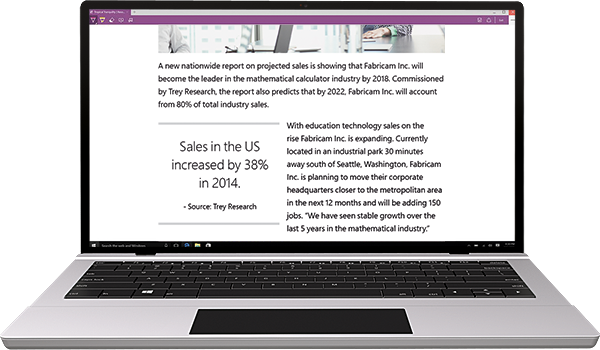 Windows gives you a personal, secured experience where your device is authenticated based on your presence – it's fast, enterprise-grade secure, and even gives you a friendly hello.*
*Windows Hello requires specialized hardware, including fingerprint reader, illuminated IR sensor or other biometric sensors.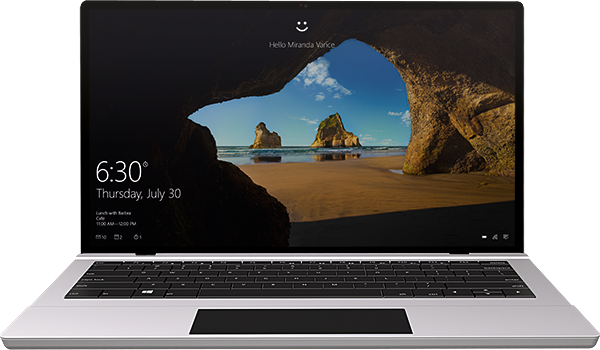 Windows 10 Universal Apps let you write once and deploy across all devices, creating one app that tailors to any device.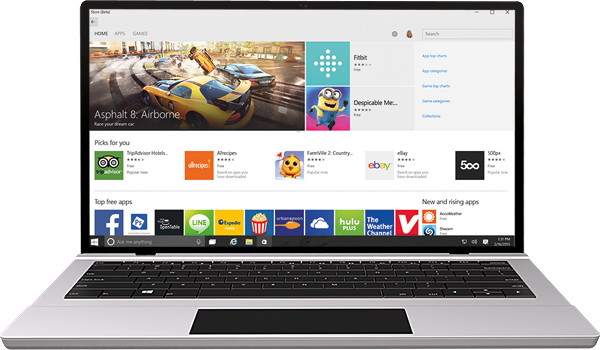 Buy a Windows Device
with Windows 10 Pro today.
Every business starts with potential. But it's the people within, and the tools at their disposal that can turn that potential into results. Buying a Windows device with Windows 10 Pro will help you and your business do great things.